Tailoring care for cancer patients
News
News and Media

Tailoring care for cancer patients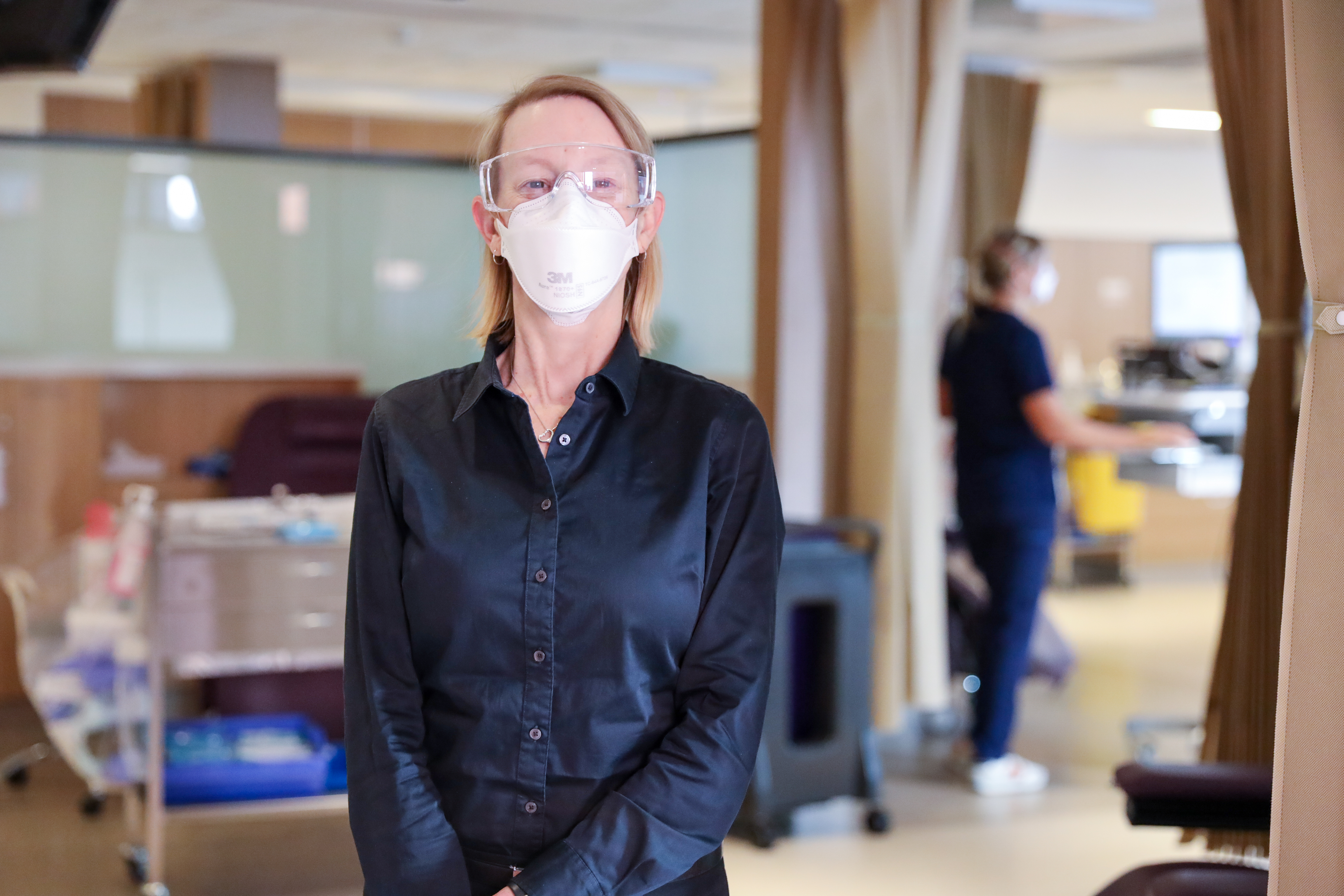 Pictured: Dr Melissa Moore
The ability to tailor patient care by using precision medicine is providing targeted treatments to a greater number of oncology patients.
Dr Melissa Moore, an oncologist at St Vincent's Hospital Melbourne who specialises in lung cancer, said tumour gene testing – a form of precision medicine – is helping to open up new and more personalised options for patients.
Conducting comprehensive gene profiling on tumours to determine the best and most suitable treatment has only been explored readily in the past five years, but Dr Moore said this approach is now really starting to gain pace.
"When anti-cancer treatments first came out, they took the form of just a few chemotherapy drugs designed to treat multiple tumour types. They targeted rapidly dividing cells – that was about as precision focused as it got," Dr Moore said.
Today, precision medicine is being used to pinpoint cancerous biomarkers (biological molecules such as proteins or genes that are produced by the tumour) in small groups of patients. These biomarkers can help to predict the body's response to a specific treatment.
"At the moment with lung cancer we have identified a whole range of gene mutations but unfortunately, we don't have drug treatments for all those mutations yet. But, knowing what the target or biomarker is allows drugs to be developed that will hopefully target those mutations in the future. It is important to note, however, that the benefit of gene testing is different between different cancers," Dr Moore said.
"In patients with newly diagnosed, non-small cell lung cancer, one of the biomarkers we test for routinely is the Epidermal Growth Factor Receptor (EGFR). This protein is found to be present in about 20-30 per cent of patients and drug-targeting this gene mutation works better than chemotherapy and is less toxic," Dr Moore said.
Research offering a way forward
Standard-of-care tests provided to cancer patients at St Vincent's examine about 22 different tumour gene mutations. These tests help further guide a clinician's recommendation for treatment, which could also include participation in a clinical trial.
Precision medicine research is a key focus at St Vincent's Hospital Melbourne, which is currently one of the sites involved in the ASPIRATION trial. Led by the Thoracic Oncology Group Australasia (TOGA), this trial is investigating the clinical impact of comprehensive tumour gene profiling in metastatic lung cancer patients.
"Through the ASPIRATION trial, participants will have their tumour tested for about 500 different gene mutations, which means we have an even greater chance of being able to pick up things that are very rare and may then potentially be able to match that patient to another clinical trial that can look for improved treatment," Dr Moore said.
I see precision medicine research as an essential part in improving the standard of care for patients with cancer. It already is, but what is really exciting for me is the extent, and the number of tumours it applies to, will continue to grow to allow greater access to more treatment options," said Dr Moore.